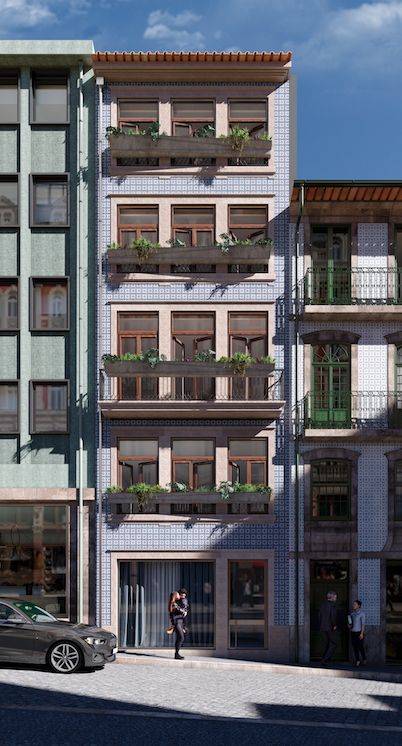 Premium Quality Apartments | Porto Downtown
The building from the 1970s has gone through a profound rehabilitation, maintaining only the concrete structure. Osquared designed and built 9 new apartments (Studio type) and 1 store on the ground floor giving birth to a functional yet detailed design work.

Download brochure with floor plans.
Location
The challenge in this project was to maintain only the concrete structure, while replacing all the others elements and creating 9 premium apartments with elevator in the heart of Porto's downtown.
Modern meets Classic
Guided by vision to create the unique building in the street we restored the façade, changed all the windows to an exotic wood double glazed windows, hired an artist to design special green elements for the façade, and payed close attention to details, functionality and design.